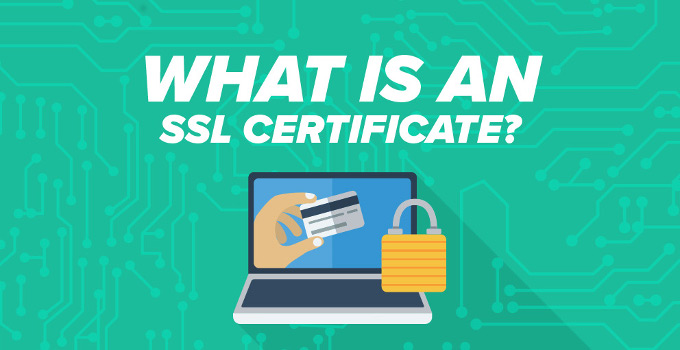 At sive.host, we offer a range of free and paid products to ensure your customers' information is protected when interacting with your website. One way to protect their data is by installing an SSL certificate. SSL stands for Secure Sockets Layer and is used to encrypt the connection between web browsers and your website.
In other words, SSL certificates make data transferred over your website unreadable to third parties. An example is when someone buys from your website, the SSL certificate will encrypt your their credit card details, keeping them secret from any prying eyes who might want to get hold of them. Credit cards, personal details and private information can all be encrypted simply by installing an SSL certificate.

When is a Free SSL Certificate Suitable?
While it may sound like not having an SSL certificate can be the end of the world, there are some free alternatives such as our AutoSSL certificates that are perfect for blogs and small websites that don't accept payments online.
Not only can SSL certificates improve your Search Engine Optimisation, installing an SSL certificate will put your mind at ease, and leave your clientele satisfied that you have their security in mind.
We offer our free AutoSSL certificates to all customers who have an active hosting service with us and is installed automatically. These certificates are encrypted the exact same way, 256-bit encryption, as all paid SSL certificates, however they don't provide you with the same level of warranty that you get with a paid SSL certificate.
When do I Need to Purchase an SSL Certificate?
Not having a warranty-covered SSL certificate can be detrimental to the reputation of your business and may even mean you're financially liable if your customers' data is stolen. Therefore, if you sell a lot of goods from your website, it's recommended that you purchase a premium ssl certificate
Sounds good! Where to Now?
By now it is safe to assume that you've identified what type of website you run and can make the best decision according to this information. If you're a small time blogger who enjoys posting about your latest recipes or sharing your experience about a new place you've travelled to, then the free AutoSSL Certificate is likely the right option for you.
If you're a fashion savvy designer who sells expensive jewellery or clothing via your website, then you'll want to invest in a premium SSL certificate, which we offer directly from Comodo and can be purchased from our website.
Ultimately, the choice is yours. An SSL certificate allows you to provide your customers with a safe, stable and enjoyable shopping or browsing experience. At the end of the day, a happy customer is a loyal one, so it's important to maintain that trusted relationship to drive your business forward into a thriving and prosperous future.